Meet our Team
Dr. Alma Iancau - Dentist Cornwall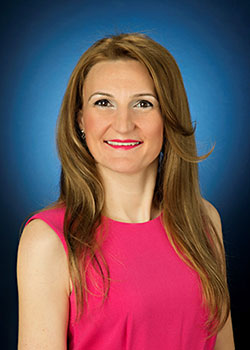 Coming from a family with strong medical roots in Romania stretching over past two generations, Dr. Alma Iancau followed the same path and earned 2006 her Bachelor degree in Dental Medicine from the University of Medicine and Pharmacy "Iuliu Hatieganu", Cluj-Napoca, Romania.
During 2007-2009, Dr. Alma Iancau worked as a dentist in private practice in Cluj-Napoca, Romania. In parallel to her professional activity, Dr. Alma Iancau kept ties with her academic background and acted as an assistant professor at the Department of Restorative Dentistry and Endodontics with the University of Medicine and Pharmacy in Cluj-Napoca, Romania.
In 2009, Dr. Alma Iancau decided to move to Canada, where she earned 2013 her DDS degree at the "Schulich School of Medicine and Dentistry", London, Ontario. Dr . Alma Iancau enjoys performing a variety of procedures such as gum surgery, bone grafts , wisdom teeth removal, implant dentistry, root canals and creating beautiful smiles with cosmetic dentistry . For anxious patients, Dr. Alma Iancau perfoms multiple types of sedation.
Dr. Alma is a member of RCDSO (Royal College of Dental Surgeons of Ontario), ODA (Ontario Dental Association), AGD (Association of General Dentistry), ICOI (International Congress of Oral Implantologists) and in 2016 she became FICOI (Fellow of International Congress of Oral Implantologists).
Dr. Alma Iancau currently resides in West Island, Montreal. Her love of dentistry and genuine concern for others are two qualities that impress those who know her well. Her approach to dentistry is based on individualized and compassionate care. When she is not working, she enjoys meeting new people and open air activities like, tennis, cycling, traveling and above all skiing.
---
Dr. Nayer Gerges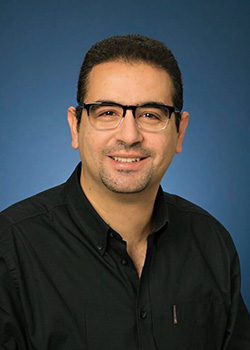 We are super excited to welcome Dr. Nayer Gerges to our Dentistry @ Cornwall family! Dr. Nayer is a 1999 graduate of Cairo University of Egypt, where he had his own practice for 14 years and eventually moved to Canada to expand and pursue his passion for dentistry.
Dr. Nayer is eager to help others in his field and also works as an instructor where his compassion for people, friendliness and gentle ways make him a perfect choice to provide the best possible care for our patients.
When he isn't working Dr. Nayer likes to spend time with his wife and daughter doing outside activies, reading and walking in the fresh air. Call us today to schedule an appointment.
Please join us in welcoming Dr. Nayer to our office!
---
Dr. Marc Samodee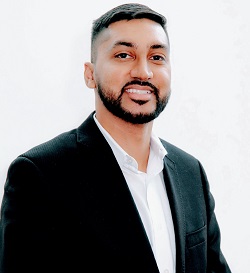 From the first time we met Dr. Samodee, we knew he would fit right in with the team at [email protected] His genuine passion for helping others has led him to pursue a career in dentistry where his main focus is to help his patients (you!) to achieve the best oral health possible in a friendly and relaxed environment.
Through his international studies in Sydney, Australia he obtained his diploma in dentistry. Dr. Samodee returned back home to Canada to practice in Toronto, where he performed a wide range of dental treatments for patients of all ages. Giving back to the community is very important as evidenced by his volunteer work as a dentist in rural areas of South Australia and Guatemala.
In his spare time you might see Dr. Marc rock climbing, biking or spending time with his family and friends. We are happy to welcome him to the team and can't wait for you to meet him!
---
Majid - Denturist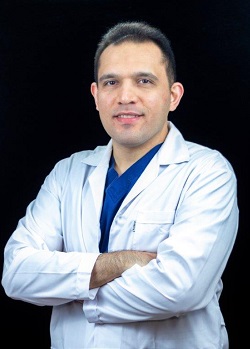 Majid has years of combined clinical and technical experience involving denture treatment.
He strongly believes it is very important to keep current with all innovations in the industry.
Majid puts his believes into his practice with continual training education each year, which enables him to provide the best possible denture solutions to meet his patient needs.
---